The Company's wholly-owned subsidiary First Access Medical Inc. has applied for a license to cultivate and sell medical marijuana at its facility pursuant to the Marihuana for Medical Purposes Regulations outlined by Health Canada. The Company is actively working towards the development of patents through research with large Canadian institutions and the research and development of smoke harm reduction products.
Background
beleave Inc., formerly known as First Access Medical Inc., was registered in 2013 by a team of Canadian entrepreneurs who were inspired by the medicinal value of marijuana. All sharing one thing in common, an immediate family member afflicted by pain or illness that were brought relief by the use of medicinal marijuana. While the outcomes of the family members varied wildly, the belief stayed that if the cannabis plant had anything to offer in helping people feel better, beleave should be a part of that process. For city endorsement click here.
Passionate in their belief that the quality of life of patients suffering from chronic pain, cancer, multiple sclerosis, and a number of different ailments could be improved by supplementing first-line treatment with cannabinoids, beleave set its sights to raise awareness and become pioneers in the newly forming legal cannabis industry. Although the company was officially registered in 2013, its roots were formed many years before.
History
Beginning with beleave's grower who many years ago had several immediate family members battling cancer – discovered, while considering all viable treatment options, that patients at the cancer support groups were finding it easier to sleep and eat during their chemotherapy treatments if they consumed marijuana. Questioning doctors and nurses alike, beleave's grower was pointed towards the MMAR program, under which he became a designated grower for his family members. Endless time was spent learning from other horticulturalists, taking part in seminars, reading, researching, and most importantly, putting knowledge into practice.
His thirst for knowledge sparked the interest of CEO, Dr. Roger Ferreira. Roger became an excellent scholarly resource, combining years of practical experience with scientific investigation to develop truly unique growing practices. It was only in 2013 and the announcement of the MMPR program that a team began to amass. beleave's grower, had over the years, proven his ability to consistently produce a high quality product free of harmful pesticides, insects, and moulds. To further develop his skill-set and be able to cultivate marijuana in a commercial capacity, it was necessary to build a sound scientific approach. It was during the next two years that one of the most qualified scientific and management teams in the marijuana industry came together, striving to offer high quality marihuana for medicinal use under the MMPR, and for holistic and other uses in the future should regulations evolve once more
Origins of the name beleave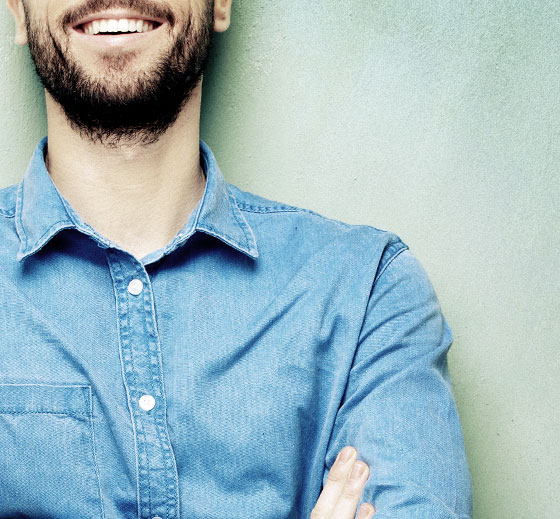 The name beleave is derived from a concept that encompasses the word leaf and the company's goal to one day do something impactful for humanity. Literally meaning to leave something behind - worries, pain, a negative stigma, or perhaps even a legacy. The company's original name, First Access Medical Inc., stems from the abbreviation FAM. The founding members chose FAM because it encompasses their company values of operating as a family. They treat their stakeholders as a family, whether employees, clients, community, regulatory body, city staff, shareholders, or the environment. beleave has a responsibility towards all members of their family - to bring forth their best at every opportunity.
Team beleave
beleave consists of a team of specialists that make one of the most robust and intricate medical marijuana groups in the industry. They take pride in striving for the best with everything they do. The entire team is grateful to be a part of this exciting time in the medical marijuana industry. To prove loyalty, dedication, and their belief in the future success of the company, all founding shareholders, including executive and non-executive members of the beleave/FAM team, were expected to work full time on the project, a minimum of 50 hours per week. The company has never issued a salary to the founders for their contributions and will not be issuing back salaries. The beleave team includes experts from one of
Canada's top legal firms, world-class scientists, and unparalleled veteran professionals from the largest retail and banking corporations in Canada. Industry leaders have come together to create one of the most innovative and strategically positioned companies in the medicinal marijuana space. Team beleave in the news: Globe and Mail, CBC
Corporate Philosophy
beleave is in the business of making people feel better. They look towards maintaining a balance between people and the environment around them. Whenever making a decision, the beleave team gets together and discusses its impact on all of its stakeholders. They take expert advice internally and then compare it with the opinions of external experts, at which point they return to the table and discuss again until a compromise is reached.
Where beleave is in the MMPR licensing process


Facility
beleave's facility is a fully custom built 14,500 sq. ft. state-of-the-art indoor cultivation centre in the greenbelt of Flamborough, Hamilton. Floors and walls have been covered with anti-microbial, abrasion proof, anti-moisture, non-toxic, microbiocidal, non-leaching, flame-retardant and non-slip material to ensure a safe work environment and a healthy product free of contaminants. Equipped with tempered glass, and concrete barriers, it is monitored 24 hours a day with the latest infrared facial recognition camera systems. To further ensure safety, the site is encased in fencing with barbed wire and covered with seismic, vibration and motion sensors. Sensitive areas are also protected with video interphones and panic buttons. The City of Hamilton and beleave are currently working on an 80 000 sq. ft. expansion, for which they have already broken ground. beleave does its best to minimize the effect of its operations on the local environment, including but not limited to, water conservation efforts and minimization of its carbon footprint. The company has the privilege to make use one of the best-mineralized freshwater supplies in the country via an underground aquifer that sits directly below the facility and surrounding agricultural area. The water is so rich in naturally balanced minerals that minimal nutrients are used in producing a world class product. Scientists on the beleave team diligently monitor the health of the aquifer and contribute to the responsible use of this resource. The site offsets its carbon footprint by hosting a large scale commercial solar installation. While there are no monetary benefits from the installation, the entire electricity demand is covered by solar energy. Click here to see Photos of Facility
Management Team
ROGER FERREIRA Ph.D.
Chief Executive Officer
---
Dr. Ferreira received his PhD training in the area of neuroimmunology, with a particular focus on the physiological mechanisms by which brain inflammation can be curbed, which is especially relevant to the neural harm that can occur with neurodegenerative disease, traumatic injury, and stroke. Roger has authored several peer-reviewed publications in the Journal of Neuroimmune Pharmacology, Frontiers in Cellular Neuroscience, Frontiers in Cellular Immunology, and the Public Library of Science; as well as having presented his work at several international conferences, including the Biophysical Society 56th Annual Meeting (San Diego, California, USA, 2012), the 7th Annual Canadian Neuroscience meeting (Toronto, Ontario, Canada, 2013), and the Biophysical Society 59th Annual Meeting (Baltimore, Maryland, USA, 2015). His area of research is particularly relevant to medical marihuana, as there is strong pre-clinical evidence that cannabidiol, the non-psychoactive ingredient, can limit the ability of brain immune cells to cause excessive inflammation, an exciting area of research that will reveal how particular strains of medical marihuana have the potential to not only alleviate symptoms of disease, but also reduce brain inflammation and disease progression. In addition, Dr. Ferreira brings his extensive training in microbiology and analytical chemistry to FAM's quality assurance process. He will be responsible for overseeing all marihuana quality assurance testing provisioned under the MMPR, and applies his substantial training in laboratory management at the University of Toronto, and Toronto Western Research Institute (University Health Network) to oversee all good production practice.
---
BOJAN KRASIC B.COMM, MIM
Chief Financial Officer
---
Mr. Krasic has spent 5 years as an investment banker in Toronto. In this capacity, he began his career with Thomas Weisel Partners Canada Inc. and later joined Stifel Nicolaus Canada Inc. Mr. Krasic has experience in finance structuring, providing valuations, fairness opinions, exchange listings and various merger and acquisition transactions. His experience has enabled him to establish and service as CEO of Terrella Capital. He holds an honours degree from the University of Toronto in Finance and Economics, and a Masters Degree in Investment Management with a specialization in Capital Markets from Concordia University. Mr. Krasic joined FAM two (2) years ago in the capacity of a CFO and has helped develop various partnerships including legal, financial, and business development spectrums. He was instrumental in assisting FAM in raising capital and has played an integral role in developing FAM's security and record keeping protocols.
---
ANDREW T. WNEK CA, CPA, B.COMM, MBA.
AUDIT AND COMPENSATION COMMITTEE / FINANCE AND CAPITAL MARKETS ADVISORY
---
A senior financial executive with significant retail, oil and gas and not for profit industry experience. Held senior finance roles with Canadian Tire Corporation including Senior Vice President, Finance and Administration in a twenty one year career. Also developed strong technology knowledge as the Chief Information Officer for over seven years for the Corporation. Most recently was the National CFO for the Heart and Stroke Foundation. Has served on several Boards including as Finance Chair for six years on the Royal Conservatory of Music Board and as Audit Committee Chair for Momentum, a technology service provider. Married with three children, has volunteered extensively for a number of schools and served with a community association for over ten years.
---
BILL PANAGIOTAKOPOLOUS
Chief Operational Officer
---
Mr. Panagiotakopoulos has spent ten (10) years in the Soil/Land Remediation industry as the Owner and CEO Cardinal Group's Earth Works division - a company specializing in ground water remediation. In this capacity he has successfully devised and implemented numerous cost-effective bioremediation solutions that convert contaminants into harmless by-products and are environmentally safe in residential, commercial properties and salvage yards. Mr. Panagiotakopoulos has also spent five years as President and CEO of Hamilton Solar, where he successfully developed a 250 kW Solar Tracking generating plant for the Ontario Power Authority's, Feed-In-Tariff program for renewable energy. He has built Ontario's first large scale Elevated Solar Tracking farm on commercial land. Mr. Panagiotakopoulos joined beleave two (2) years ago in capacity of director and COO. Mr. Panagiotakopoulos continues to use his resources as a seasoned veteran in managing construction projects to develop the project into becoming the most efficient and cost effective MMPR project.Upon completion of the Amalgamation, it is anticipated that Mr. Panagiotakopoulos will devote the time necessary to perform the work required in connection with acting as the COO and as a director of the Corporation.
---
PAUL EVANOV
Advertising and Marketing
---
Paul Evanov is a seasoned broadcasting executive with over 20 years experience in the radio and broadcasting industry. Mr. Evanov currently holds the title of Executive Vice President and Program Director at Evanov Radio Group, a company he was instrumental in building to Canada's largest independent radio broadcaster. Mr. Evanov is currently responsible for the day-to-day operation of 18 radio stations across Canada with approximately 2.7 million weekly listeners. Mr. Evanov was inducted to the Humber College Radio Hall of Fame in 2014 just two years after his father was inducted into the Canadian Music and Broadcast Hall of Fame. Mr. Evanov will assist beleave in its marketing and advertising initiatives.
---
PETER S. PENNEFATHER Ph.D.
Professor, Faculty of Pharmacy, Dept. Pharmaceutical Science, University of Toronto
---
Dr Pennefather is an academic director of the UofT Laboratory for Collaborative Diagnostics (www.lcd.utoronto.ca), and is also a member of the U of T Centre for the Study of Pain advisory board. His research on drug testing technology has led to two patents. During his 22 years at UofT, has been a faculty representative at various level of governance: Pharmacy representative on Academic Board and UofT Life Sciences Committee chair. He has been actively involved in various education initiatives concerning education and research that support better awareness of health care imperatives through inter-professional collaboration and public outreach. He is an author on over 65 peer-reviewed publications and has served on over 100 graduate advisory and examination committees. Based on Dr. Pennefather's extensive academic and research background, and expertise in wellness-relevant raw data research, he provides expert counsel to the company regarding its on-going research programs. Particularly, these programs include, but are not limited to, the development of products that allow tracking and recording aspects associated with the phytoceutical determinants and quality assurance metrics of cannabinoid products; as well as developing safe and effective methods for delivering cannabinoid products to patients, including mechanisms for precise dosing and measuring patient outcomes and well-being. This role will specifically include providing general insights into the challenges and solutions of the field of medical cannabis, to develop and expand networks in the scientific community, and provide feedback to management on its strategic directions regarding the development of cannabinoid and ancillary products
---
DAVID NARANJIT Ph.D.
Professor, Department of Chemistry and Biology, Ryerson University
---
David Naranjit received his B.Sc. in Chemistry from McMaster University, Hamilton and his Ph. D. from the University of Toronto. His work has been in the field of analytical chemistry, particularly in atomic spectroscopy and chromatography. He has been a faculty member in the Department of Chemistry and Biology, Ryerson University since 1985, and has taught courses in the above stated areas.Based on David Naranjit's extensive academic and research background and expertise in analytical chemistry applications and research, he provides expert counsel to the company regarding its on-going research programs and standard practices. Particularly, these programs include, but are not limited to; the development of analytical techniques used to characterize cannabinoid products, advising on quality assurance practices and strategies and advising on the development of cannabis and cannabis delivery products. This role will specifically include providing general insights into the challenges and solutions in the field of medical cannabis and to provide feedback to management in the areas outlined above.
---
JUSTIN KOSALKA MSc
Analytical Chemistry
---
Mr. Kosalka has been trained and is experienced in materials, synthetic and analytical chemistry. While earning his masters degree (MSc), he has had the privilege of presenting his work at various conferences including the 96th Canadian Chemistry Conference (Quebec City, Quebec, 2013) and the Chemistry and Biology Research Symposium at Ryerson University (Toronto, Ontario, 2013). He is experienced in laboratory management and teaching analytical chemistry at a University level. His interests lie in research which encompasses his three areas of expertise. Combining his research interests and his positive outlook on medical marihuana, he is always looking for new and interesting research opportunities in the field. His primary objective will be quality assurance. He will be responsible for evaluating products, ensuring that Health Canada requirements surrounding medical marihuana are not only met but exceeded and that all products are of the highest quality.
Contact
Sebastian de Kloet
Manager, Corporate Development
Beleave Inc.
905.979.5173 |[email protected]|
Additional Material
equities.com